When you live in the most beautiful 4-season vacation area in the world, (in OUR humble opinion) there's always something to look forward to doing when the seasons change. Winter is no exception. When the wind blows cold and the snow starts to fall here's how Co-op staffers like to spend their free time...
likes to hike the Conservation Forest Trail at Lake Mansfield. After a snow fall, it's especially quiet and beautiful PLUS it's easy to spot the tracks of the woodland creatures he loves to feed.
braves the cold and takes her son sledding, then loves to come inside and warm up with an afternoon of baking cookies.
is basically Mr. Butternut (we're not sure HE'D want you to call him that, but you could still try!) He lives for the winter when he can spend all his free time on the slopes with his kids.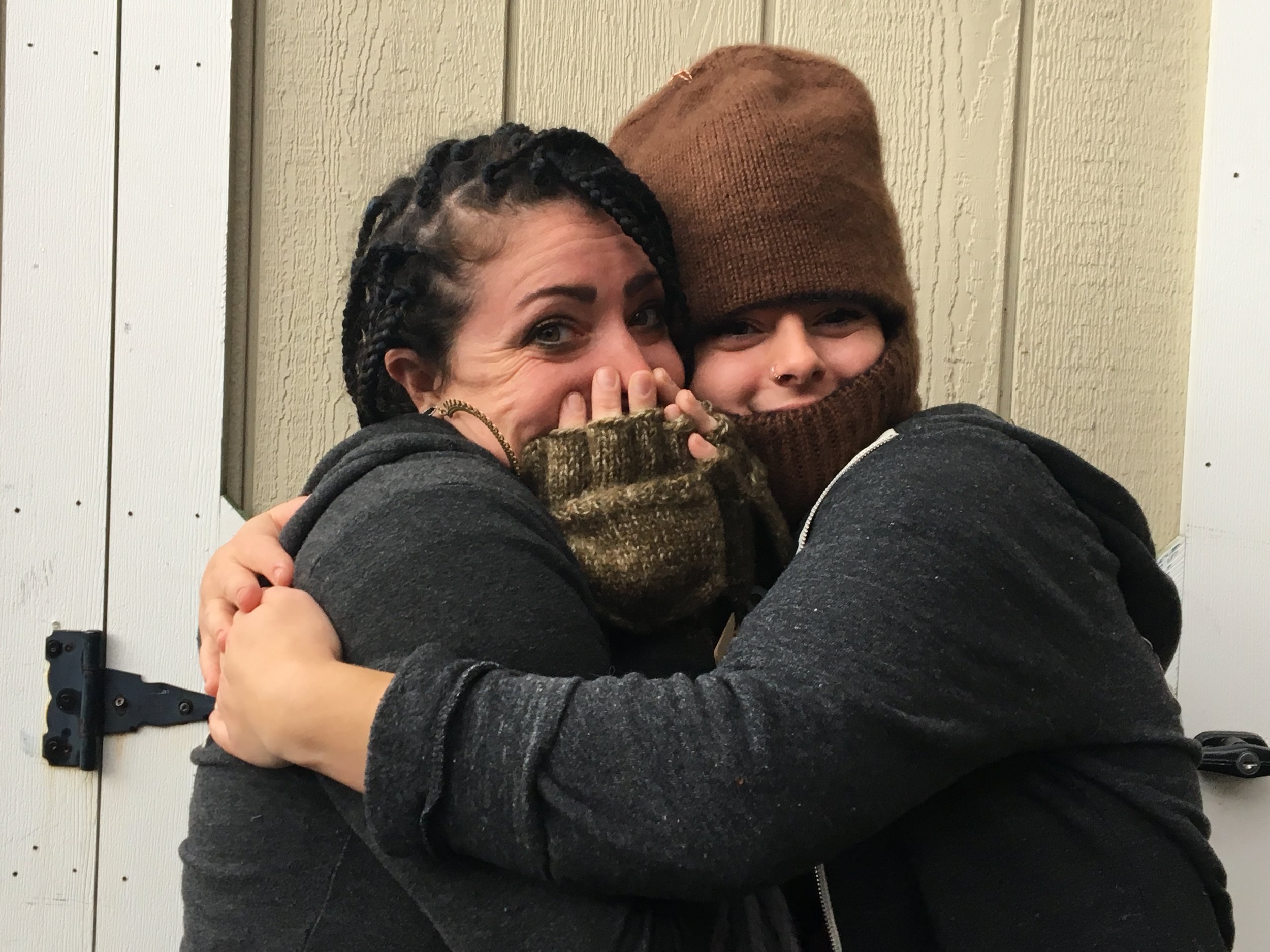 are more the INDOORSY types. When it's frosty out, Arianna loves to get cozy in bed with a good book and Michele likes to toast her toes in front her fireplace.
recommends picking up some free passes at the library and driving up to MASS MoCA to enjoy the Berkshires' own world-class art scene.
love nothing better than to spend the day cooking for a crowd. Pat's signature dish? Leg of lamb. Mmmm, Pat is there room at your table for US?!
says he likes to make snow angels with his black cat, Horchata. Now THAT'S one cool kitty!
thinks it's silly that EVERYONE doesn't love to build snowmen as much as he does.
loves to skate at the same place Devorah goes. The covered rink offers a little bit of protection from the weather, but is open enough that it feels like you're skating outdoors!